Old pressFounded in 1778 Champagne Jacquesson now managed by Chiquet family who own 51%. House is located in Dizy in the Marne Valley.

Main 28ha holdings are in Grande Vallée de la Marne and in the Côte des Blancs. Since early 2000s Chiquet brothers strategically focused on 1er Cru and Grand Cru vineyards only and sold out the rest. They have also been reducing their yields to get a better quality of the fruits. Annual production is about 260K bottles now.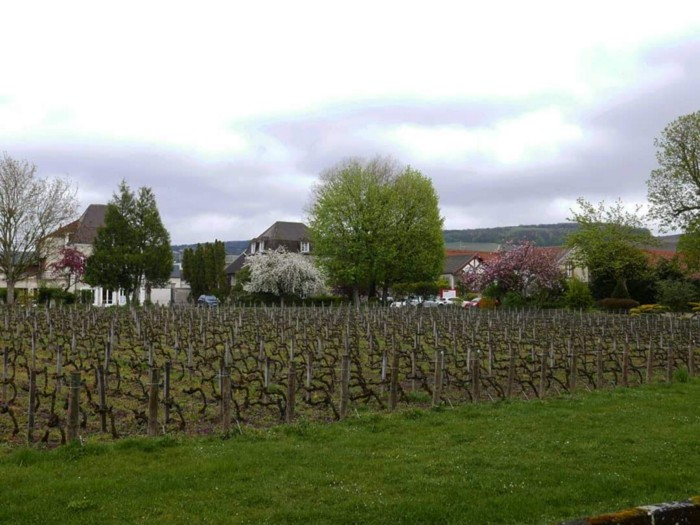 Jacquesson still buy up to 20% of the grapes, but only from the trusted neighbors — long time suppliers who meet the required standards. All fruits are pressed at the Domaine c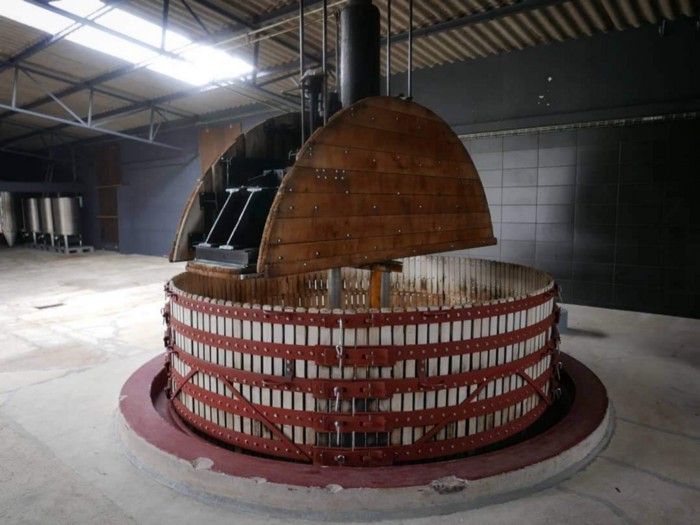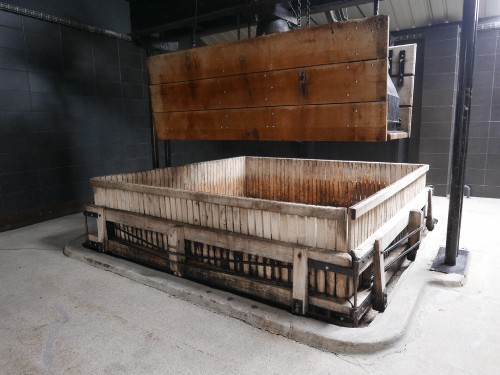 2 old presses: one for red grapes and one for Chardonnay. Keep only cuvee and tailles are either sold out or used to season new oak barrels. Freshly pressed juice streams down by the gravity to the cellar. All wines are vinified separately in oak barrels of different sizes. Full malo, long vinification and late bottling. Jacquesson also use weekly batonnage for couple of months to enrich their wines and give them more texture. Minimum interventions — no cold stabilisation, no filtering, no fining, clarification happens naturally. Dosage is minimal.



Jacquesson philosophy — instead of repeating house style year to another year with NV they introduced single-vintage-based cuvée, which changes yearly.

Each 700 cuvée has up to 30% of reserve wines, which are in fact 5 previous releases of 700. This makes it sort of a perpetum model as each 700 contains fractions of all previous releases all the way back to the 1st Cuvée 728 based on 2000 vintage.



Portfolio is very simple: 1 blend and 4 single vineyard wines. Blend is released twice. 1st after 4 years spent on lees and late disgorged DT with double aging.

Jacquesson is the member of Trait-d-Union Champagnes association together with ROGER COULON, EGLY-OURIET, LARMANDIER BERNIER and JACQUES SELOSSE.



After a great cellar visit we had a guided tasting led by Jean-Hervé Chiquet, President of the Champagne House Jacquesson.



We started with comparing 🍾Cuvee 742 (🏅91+) with the base of 2014 and 🍾741 (🏅92) with the base of 2013. I favoured the latter. Both champagnes have this oxidative style which is the signature of the house. 741 has gained some weight with 1 year of bottle age. But I also find 2013 being a great vintage when weather conditions allowed to pick the grapes later and thus reaching their peak ripeness. That is evident when tasting those wines next to each other. Ripe and powerful are my descriptors for 741.

On the other hand 742 offers this precision, purity and saline minerality. I think it will evolve into a beautiful wine in the coming years.



I was positively impressed with 🍾737 DT (🏅93). It's based on 2009 and was disgorged in November 2017 after spending 90 months on lees. '09 is acidity driven vintage, but this extended lees aging developed into nice complexity. Opulent wine with charming bouquet of baking spices.



Next Jean-Hervé offered us 3 single vineyard cuvees.

First we looked at 2 BdB Chardonnays: 🍾Champ Caïn in Avize (🏅93+) and 🍾Corne Bautray in Dizy (🏅92+). Both come from wonderful 2008 vintage and received their corks in April 2018 after 8 years of aging on lees. That's where terroir speaks for itself. Crispy vibrant Dizy with no dosage at all and bit more heavy-weight Avize with sugar cane aromatics and just perfect balance. Avize dozed with just 2.5 g/l.



We finished with 🍾Vauzelle Terme in Aÿ (🏅93) also from 2008 vintage. This beautiful Pinot Noir marked with high acidity, nice depth on the mid palate and seductive aromas of baked apples. Disgorged in April 2018 with no dosage added.



😂P.S. Look at Jean-Hervé smiling and playing like a kid with Matryoshka doll which was a little present to him from the Russian Wine Club.