When I first discovered these 3 cuvees, thy puzzled me. Blend is all the same — 65% of the base year, two previous vintages 5% each and the rest 25% is perpetual reserve aka "Solera". All come from the same 11ha own vineyards in home village of Chouilly Grand Cru in Côte des Blancs. The only difference is the dosage.

But don't be misled by this superficial glance.

The key distinction is the aging Súr latte. The philosophy of Jean-Pierre, the owner of the domaine, — If less sugar, then more aging.

It's the same cuvee which is dosed differently at three different ages. This well shows the ageing capacity of house NVs, and this thanks to the perpetual reserve. Each year, 40% percent of the wine is taken out for the Brut Réserve and replenished with wine from the current harvest.

They try to make exactly the same proportion each year to have a real common point between the vintages. The majority is Brut — 80%; 15% of Extra Brut and 5% of Zéro.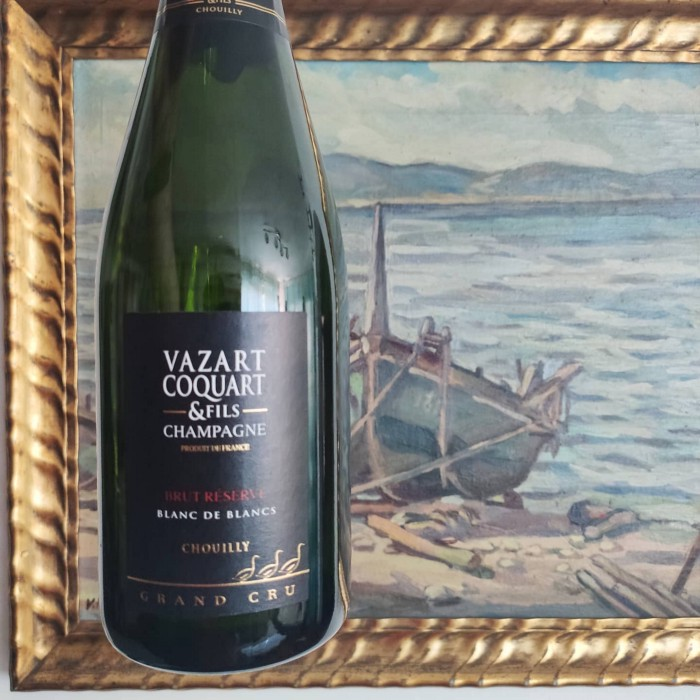 Brut Reserve
Entry level champagne with floral aromatics, piercing acidity, candy on the palate and citrus finish. Mineral with a touch of chalk.

Base 2017, bottled in May 2018, disgorged after 20 months. Dosed with 6,5 g/l of sugar.
🏅88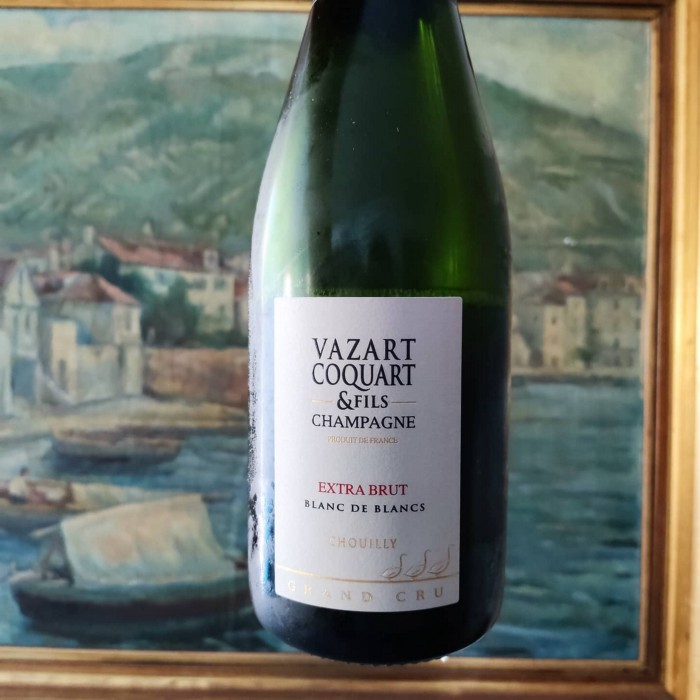 Extra Brut
Has pale yellow straw hint. Right away shows an autolytic character with brioche and pastry. Ripe, bit exotic sunny fruit. Full malo is obvious with its creamy notes. It has both depth and underlying freshness which altogether makes a great impression. And it also has this distinctive Chouilly signature to it. Floral, slightly herbal. Lilies of the valley. Gentle Cotes de Blancs. Balance at its perfection!

Base 2015. 44 months on lees. Dosage 1,5 g/l.
🏅92


Brut Zero
Slightly reductive style. Freshly baked apple biscuit (Charlotte). White currant. White spring flowers. Iodine. Solera adds depth and more layers.

Full of energy and age worthy. Zero dosage balances the prolonged lees aging and the ripeness of the fruit. Balance is on the edge. Works for me, but might be harsh for less experienced taster. Very dry.

Base vintage is classic and slow maturing 2013. 67 months sur latte. Disgorged 11/19.
🏅91