Labruyere is a well-known family name with all its glory coming from Burgundy wine region where they own majority stake in Domaine Jacques Prieur and historic domaine Labruyère in Beaujolais' Moulin-à-Vent. They also have Château Rouget in Pomerol.



They had been looking into expanding in Champagne since 2008 and hunted for the vineyards which was not an easy task competing with many Grand Marques. Finally in 2010–2012 they acquired 2 estates: Domaine Busin and Quénardel, to create Champagne J.M. Labruyère. Previously those producers were selling grapes to one well-known big house. Along with the property they got half a million bottles in the nice 18th century cellars they had to deal with. By now all the bottles have finally been sold under separate name and none of the wines made by previous owners have ever been used to produce J.M. Labruyère.

Champagne J.M. Labruyère is named after Jean-Marie Labruyère, the founder of Labruyère Family wine business. They are a true récoltant-manipulant ('RM') house producing wines only from own vineyards. Their holdings amount 7ha mostly in the Grand Cru village of Verzenay in North-Eastern part of the Grande Montagne de Reims planted ⅔ with Pinot Noir and ⅓ with Chardonnay. The estates plots are located in some of the best parcels such as Les Rochelles, Les Champs Saint-Martin, Les Longues Raies, Les Champs Romés and Les Potences.



Today about 85% of Verzenay vineyards are controlled by big houses leaving just a small space for growers to show its terroir. Terroir of Verzenay is very complex and diverse. It combines chalk, limestone and clay.

Labruyère bring vast experience from Burgundy. Team led by one of today's most famous oenologists Nadine Gublin, winemaker at Domaine Jacques Prieur (since 1990). She is being well known as the first woman to receive the "Winemaker of the Year" Award by the Revue des Vins de France in 1998. Vincent Van Waesberghe is chef de cave and chef de culture.

From the very start they brought the yields down, harvest a bit later than the others, practice sustainable viticulture and experiment with organics. They had taken the Burgundian approach in a way to develop a terroir-led style creating wines coming from single cru.

Labruyère plan to further expand in Verzy, Chouilly and beyond and grow up to 20ha estate in the coming years.



Cellar is well equipped. Pneumatic 4 tones press, stainless steel temperature controlled tanks, used oak barrels coming from Domaine Jacques Prieur. Oak barrels of different size and age from the best cooperages: Tonnellerie Rousseau and Taransaud.



Each parcel is pressed and vinifed separately and undergo full malolactic fermentation. Elevage of vin clairs is not yet defined as they are still learning their terroir and experimenting a lot. Wines for liqueur d'expédition are all aged in oak barrels to spice up and enhance the final taste of champagne.

Champagne J.M. Labruyère haven't yet released any vintage champagnes as they still are aging on lees. The first vintage to be released is 2012. It is expected to be disgorged in 2020 after spending 7 years on lees. It will be available on the market in 2021 after spending some extra time resting in the house cellars.



Current portfolio consists of 4 different NV cuvees.


Prologue
Base 2013. Disgorged May 2019.

Reserved at the beginning. Savoury. Opens up with forest red berries. Overall good impression from this BSA. It represents the vineyard holdings with the blend of 70% Pinot Noir, 30% Chardonnay. Very balanced at a minimum dosage level of 1.6 g/l.


Page Blanche Bland de Blancs

Base 2013. Disgorged October 2018.

100% Chardonnay. My favourite from the range. Sea breeze, saline and very refreshing. Pure and elegant. Refined with mid-weight on the palate. Floral. Dosed with only 2.4 g/l.


Paradoxe Blanc de Noir
Base 2014. Disgorged July 2018.

100% Pinot Noir. Expressive, red berries. Friendly. I think it very well shows Verzenay terroir which Pinot Noirs tend to be lighter, fresher and have more finesse due to its more Northern exposition.


Anthologie Rose
Base 2014.

Blend similar to Prologue with 70/30 PN/Ch with 10% still red wine from Bouzy.
Quite intensive ruby red hue. Aromatics are expressive, somewhat exotic and full of red berries. Dosage 4 g/l.


All cuvees demonstrate elegant airy style which I enjoyed. I much appreciate Labruyere choose minimum dosage and keep it on a low extra brut level. Wines are perfectly balanced even at such low sugar levels.

We then followed with 3 versions of Page Blanche with 2014 base each dosed differently. Tasted 0g/l, 1.6 g/l and 3.2g/l I liked the first two. I think 3.2 g/l is a bit too excessive for this elegant Chardonnay and masks its terroir expression.



Choosing between the first two, I would prefer non-dosed one. I assume the decision has already been made, but I would encourage the winemaker to release Brut Nature (zero dosage) version as 2014 base shows so nicely without sugar at all. Let's see maybe we will see 0 g/l in the future. I am convinced it has all the potential to do so.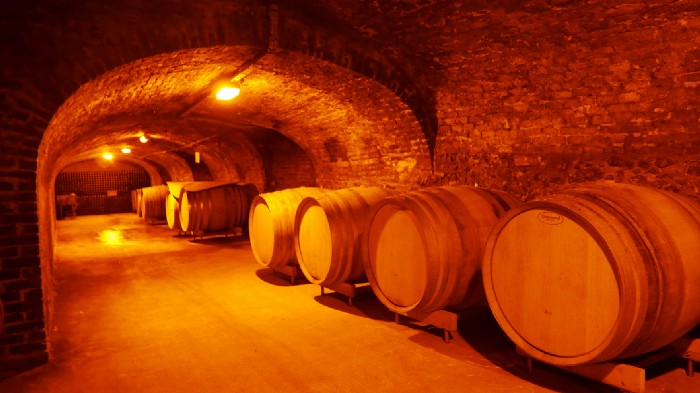 Conclusion
Champagne J.M. Labruyère is definitely a house I will put on my watch list for a number of reasons:

I am keen to taste soon to be released millesimes.
Portfolio will most likely expand as they acquire new vineyards in other crus.
More reserve wines to be collected with each vintage
Progress in gaining experience and learning own terroir.

I really liked the idea with the names of cuvees. They all sound universally international and linked to the literature. Very cool idea!